Find your Home's Value

Get a free comparative market analysis of your home's value sent to you with no obligations.
Dave Thomas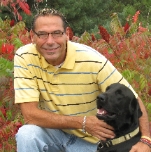 Dear Clients....
Please feel free to USE this system to look at just the properties "you want".
I am here to facilitate an experience that you are in control of.
Enjoy the content and get back to the site as often as you like! Its free!
Dave Thomas
After you have had the chance to review this information, contact me so I can tell you more about how we can help. I appreciate the opportunity to earn your business.